True Facts About Prince Harry
Age: 34 years 3 months
Birth Date: September 15, 1984
Horoscope: Virgo
Birth Place: St Mary's Hospital, London, England
Father's Name: Charles, Prince of Wales
Mother's Name: Diana, Princess of Wales
Education: Royal Military Academy Sandhurst
Height: 6 feet 1 inches (1.85m)
Salary: NA
Net Worth: $40 million
Ethnicity: English
Nationality: British
Who is Prince Harry?
Prince Henry of Wales, familiarly known as Prince Harry, is the younger son of Charles, and Diana. At the time of his birth, he was third in the line of succession to succeed his grandmother, Queen Elizabeth II, but is currently fifth in line after his father, his elder brother Prince William, and William's children, George and Charlotte.
After education in the UK and spending parts of his gap year in Australia and Lesotho, Harry chose a military career, undergoing officer training at RMA Sandhurst. In 2007–2008, he served for 77 days in Helmand, Afghanistan, but was pulled out following publication of his presence there by an Australian magazine. He returned to Afghanistan for a 20-week deployment in 2012–2013 with the Army Air Corps. He left the army in June 2015.
Harry launched the Invictus Games in 2014 and remains a patron of its Foundation. He also gives patronage to several other organizations, like the HALO Trust, the London Marathon Charitable Trust, and Walking With The Wounded.
Prince Harry's Early life, Childhood, and Education
Harry was born Henry Charles Albert David on 15 September 1984, at St Mary's Hospital in Paddington, London, on 15 September 1984 at 4:20 pm. He was baptized on 21 December 1984 at St George's Chapel, Windsor Castle, by the Archbishop of Canterbury, Robert Runcie.
Princess Diana wanted Harry and William to have a broader range of experiences than previous royal children and took them to venues. Harry began to accompany his parents on official visits at an early age; his first overseas tour was with his parents to Italy in 1985.
Harry's parents divorced in 1996, and his mother died following a car accident in Paris the following year. At his mother's funeral, Harry, who was then 12, accompanied his father, brother, paternal grandfather, and maternal uncle, in walking behind the funeral cortège from Kensington Palace to Westminster Abbey.
Like his father & brother, Harry was educated at independent schools, starting at Jane Mynors' nursery school & the pre-preparatory Wetherby School, both in London. Following this, he attended Ludgrove School, &, after passing the entrance exams, was admitted to Eton College. The decision to place him at Eton went against the Windsor family convention of sending children to Gordonstoun; it did, however, see Harry follow in the Spencer family footsteps, as both Diana's father and brother attended Eton.
In June 2003, Harry completed his education at Eton with two A-Levels, (with a grade B in art & D in geography) having decided to drop history of art after AS level. He excelled in sports, particularly in polo & rugby union. Passing two A-levels, Harry was eligible to apply for an officer commission in the British Army. One of Harry's former teachers, Sarah Forsyth, has assessed that Harry was a "weak student" and that staff at Eton conspired to help Harry cheat on examinations. Both Eton and Harry denied the claims.
Prince Harry Relationship
Harry is a married man. He is married to an American actress Meghan Markle. The couple ties the knot on 19 May 2018 in St George's Chapel at Windsor Castle and millions of people had come to witness the Royal wedding. Celebrities like George Clooney, Priyanka Chopra, Serena Williams, and much more attended the wedding. Harry and Meghan started having an affair since the year 2016 or we can say they publicly started seeing each other in 2016. And that year, they became the most searched couple in google.
Chelsy Davy, the daughter of Zimbabwean, South Africa-based businessman Charles Davy, was referred to as Harry's girlfriend in an interview conducted for his 21st birthday. She was present when Harry received his Operational Service Medal for Afghanistan and also attended Prince Harry's graduation ceremony when he received his flying wings from his father. In early 2009, it was reported that the pair had parted ways after knowing each other for 5 years.
In May 2012, Harry was introduced to Cressida Bonas, granddaughter of Edward Curzon, 6th Earl Howe, by his cousin Princess Eugenie. On 30 April 2014, it was announced that the couple had parted amicably.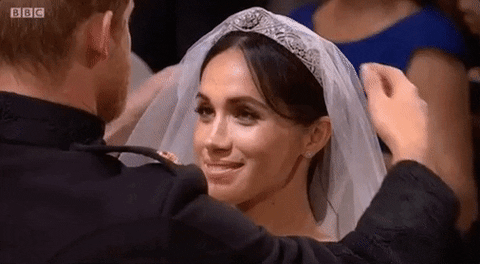 Prince Harry's Career, Salary, and Net worth
After the school, Harry took a gap year, spending time in Australia, working on a cattle station & participating in the Young England vs Young Australia Polo Test match. He also traveled to Lesotho, where he worked with orphaned children & produced the documentary The Forgotten Kingdom.
Harry entered the Royal Military Academy Sandhurst on 8 May 2005, where he was known as Officer Cadet Wales, & joined the Alamein Company. In April 2006, he completed his officer training & was commissioned as a Cornet in the Blues and Royals. On 13 April 2008, Harry was promoted to lieutenant.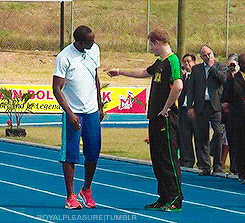 In 2006 it was announced that Harry's unit was scheduled to be deployed in Iraq the following year and a public debate ensued as to whether he should serve there. The Ministry of Defence and Clarence House made a joint announcement on 22 February 2007 that Harry would be deployed with his regiment to Iraq.
The head of the British army at the time, General Sir Richard Dannatt, said on 30 April 2007 that he had personally decided that Harry would serve with his unit in Iraq & Harry was scheduled for deployment in May or June 2007, to patrol the Maysan Governorate. By 16 May, however, Dannatt announced that Harry would not serve in Iraq; concerns included Harry being a high-value target & dangers the soldiers around him would face should any attempt be made on his life or if he was captured.
see also : Meghan Markle Biography, Family & Facts
It was reported in early June 2007 that Harry had arrived in Canada to train alongside soldiers of the Canadian Forces & British Army, at CFB Suffield, near Alberta. It was said that this was in preparation for a tour of duty in Afghanistan. This was confirmed in February the following year when the British Ministry of Defence revealed that Harry had been secretly deployed as a Forward Air Controller to Helmand Province in Afghanistan.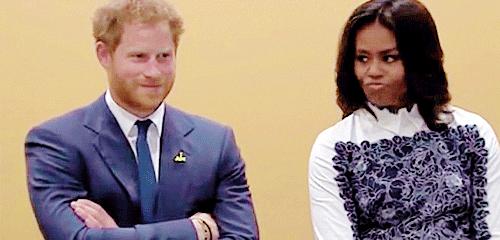 It was later reported that, while in Afghanistan, Harry helped Gurkha troops repel an attack from Taliban insurgents, & performed patrol duty in hostile areas. This made him the first member of the Royal Family to serve in a war zone since his uncle, Prince Andrew, flew helicopters during the Falklands War. For his service, Harry was presented with an Operational Service Medal for Afghanistan by his aunt, Princess Anne, in May 2008.
In October 2008, it was announced that Harry was to follow his brother, father & uncle in learning to fly military helicopters. After passing the initial aptitude test, he was to undertake a month-long course; if he passed that, he would begin full flight training in early 2009. Having reached the requisite standard, Harry attended the Defence Helicopter Flying School at RAF Shawbury, joining his brother William.
Harry was presented with his flying brevet by his father on 7 May 2010 at a ceremony at the Army Air Corps Base (AAC).
On 10 March 2011, it was revealed that Harry had passed his Apache flying test & was awarded his Apache Flying Badge on 14 April 2011. Harry was promoted to captain on 16 April 2011.
In June 2011, Clarence House announced that on completion of his training conversion course to use Apache helicopters in the war arena, Harry would be available for deployment, including in current operations in Afghanistan, as an Apache helicopter pilot. In October, Harry was transferred to a US military base in California to complete his helicopter gunship training. On November 2011, he returned to England & went to Wattisham Flying Station in Suffolk to complete his training to fly Apache helicopters.
On 7 September 2012, Harry arrived at Camp Bastion in southern Afghanistan as part of the 662 Squadron, 3 Regiment, Army Air Corps, to begin a four-month combat tour as a co-pilot & gunner for Apache. On 10 September, within days of arriving in Afghanistan, it was reported that the Taliban threatened his life. It was announced on 21 January 2013 that Harry was returning from a 20-week deployment in Afghanistan.
On 17 January 2014, the Ministry of Defence announced that Harry had completed his attachment to 3 Regiment Army Air Corps & would take up a staff officer role at the position of SO3 in HQ London District.
On 6 March 2014, Prince Harry launched Invictus Games, a Paralympic-style sporting event for injured servicemen and women, which was held on 10–14 September 2014. Harry later wrote an article in The Sunday Times about his experiences at Afghanistan: how they inspired him to help injured personnel & how, after the trip to the Warrior Games, he had vowed to create the Invictus Games.
On 17 March 2015, Kensington Palace announced that Harry would leave the Armed Forces in June. Before then, he would spend 4 weeks throughout April & May at army barracks in Darwin, Perth & Sydney whilst seconded to the Australian Defence Force (ADF). Harry's attachment with the ADF ended on 8 May 2015, & on 19 June 2015, his career with the Army ended.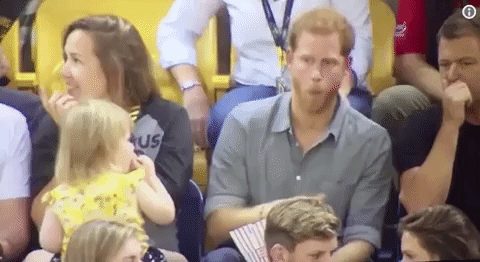 At 21, Harry was appointed a Counsellor of State. On 6 January 2009, the Queen granted Harry and William their own royal household. The new household released a statement announcing that they had established their own office at nearby St James's Palace to look after their public, military & charitable activities. In September 2009, William & Harry set up The Foundation of Prince William and Prince Harry to enable them to take forward their charitable ambitions.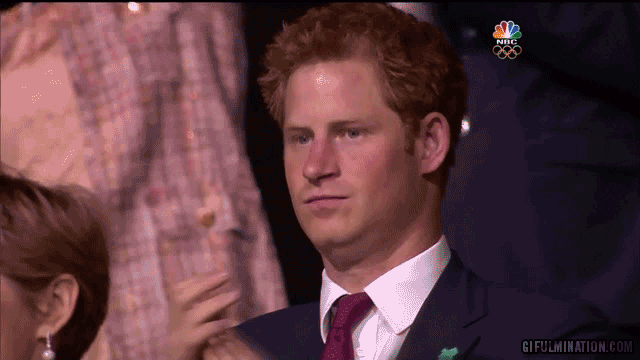 He visited Nepal from 19–23 March 2016. He stayed extra days until the end of March 2016 to help rebuild a secondary school with Team Rubicon UK and visited a Hydropower Project in Central Nepal.
As patron of Invictus Games Foundation, he attended a day of engagements to launch the Invictus Games 2017 in Toronto on 2 May 2016. From 5 to 13 May in 2016, Harry attended Invictus Games 2016.
Prince Harry Net Worth
Prince Harry has a net worth of around $40 million.
Prince Harry's Rumors and Controversy
There were rumors that Princess Diana's former lover James Hewitt may have been Harry's father, the one which he denied.
Harry earned a reputation in his youth for being rebellious, leading the tabloid press to label him a "wild child". He was seen at 17 smoking cannabis & partaking in underage drinking with his friends, clashing physically with paparazzi outside nightclubs, & was photographed at Highgrove House at a "Colonial and Native" themed costume party wearing a Nazi German Afrika Korps uniform with a swastika armband. He later issued a public statement apologizing for his behavior.
In January 2009, the British tabloid, the News of the World, revealed a video made by Harry 3 years earlier in which he referred to a Pakistani fellow officer cadet as "our little Paki friend" & called a soldier wearing a cloth on his head a "raghead". Clarence House immediately issued an apology from Harry, who stated that no malice was intended in his remarks.
While on holiday in Las Vegas in August 2012, Harry & an unknown young woman were photographed naked in a Wynn Las Vegas hotel room, reportedly during a game of strip billiards. The pictures were leaked by American celebrity website TMZ on 21 August 2012, & reported worldwide by mainstream media on 22 August 2012. The photographs were shown by the American media but British media were reluctant to publish them. On 24 August 2012, The Sun newspaper published the photographs.
Prince Harry: Body Measurement
He has a height of the 6 feet 1.25  inches tall and weighs is 86 kg. He has red hair color and blue eyes color. His body measurements are chest size is 44inches, bicep size is 15 inches, and waist size is 36 inches. His shoe size and dress size is unknown.
Social Media Profile
Prince Harry is active on social media such as Facebook, Twitter, and Instagram accounts. He has more than 2.3 million followers on Facebook account, he over 53.9k followers on the Twitter account, and he has over 171k followers on Instagram account.
https://youtu.be/8KgzATFR0As
Fact Check
We strive for accuracy and fairness. If you see something that doesn't look right, contact us!
Thanks for reading and remember to share this post
source