Your garage space may be a great place to work on projects, or it could be a disaster, holding all of the items that you no longer want to have in your house. If you want to have a more functional garage space for you and your family, here are a few ways you can start getting organized.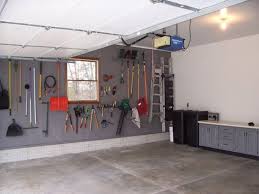 Getting Rid of the Junk
The first step in organizing any garage space is to get rid of all the junk that you no longer need. This can be done in a variety of ways. You can sort the items you no longer want and sell them at a yard sale, donate to charity or have a company come and help you throw out the trash, especially items that can't easily be thrown away or recycled.
Storage Options
Once you have the stuff that you know you are going to keep, you will need to find a way to store these items for when they are not in use. Smaller items can go into tool boxes and plastic bins. Larger or odd-shaped items can be stored easily if you install a cabinet system in your garage space. Floor and overhead storage cabinet can help you store your sports equipment, gardening equipment and seasonal items that are only used for a short period each year.
A Layout to Maximize Work Space
Along with your storage options, you should be thinking about the overall layout of the garage space. If you install cabinets or workbenches, you can tailor it to your specific needs, whether you are working on engines or helping kids with messy craft projects. Any layout for a garage should include open space for larger projects and smaller workspaces for detailed work. If you also want to park your car in the garage, you must allow for that amount of open space as well.