Being first-time parents is really an exciting experience and the new member of the family adds up to this excitement as soon as he arrives. But before the baby's arrival, parents have to better be prepared with all major essentials of the baby. Right from arranging for baby's clothing to its furniture, from toys to its toiletry essentials and many more, parents have to be well prepared. As a result, it is quite obvious that parents have to spend a good amount of bucks for the comfort of their little-one.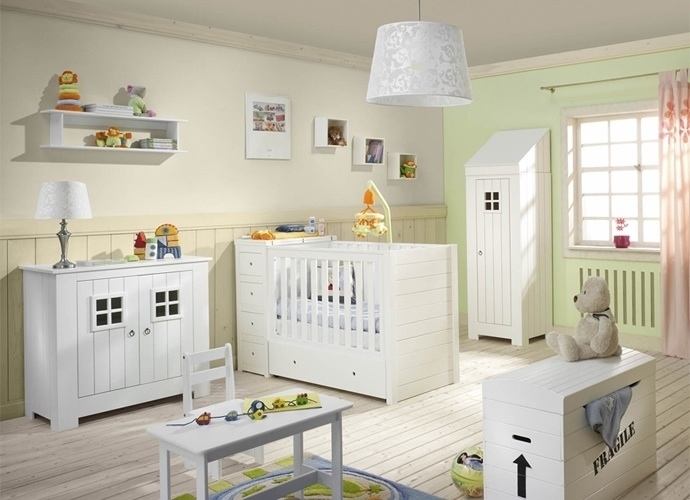 Undoubtedly, the prime concern of the parents must be the baby's comfort, but at the same time, they should spend judiciously. For some of the must-have items, they must shop around smartly so that they could further spend on other necessary items. One such item is the baby furniture that could be purchased smartly keeping in mind its quality and durability.
So in order to help you out, below are listed some of the noteworthy tips to save money on baby furniture. Let us have a quick glance over those tips:
Decide your budget:

Before heading for buying baby furniture, it is advised to decide on a particular budget. It is necessary as you will be having a rough estimate of how much you need to spend and where to spend. Besides that, you can look different

baby online stores

that can offer you best quality baby furniture products at best price. Also, you can have a look at different types of furniture options that you can buy instead of just checking different local stores.

Avoid spending money on extras: You must have observed that majority of the baby furniture comes with a lot of unnecessary accessories which could be avoided and save money on these extras. Accessories like the bells, whistles, and many others can be skipped as you are either not going to utilize it or going to its minimal use. As a result, better you buy the items with minimum extra fittings.
Opt for unfurnished furniture: It is a good thing if you plan to buy unfurnished furniture which could cost little bit low than the furnished ones. Furniture like the baby cribs, dressers, rockers and others can be bought at cheap prices, which you can further fix yourself according to the given instructions. You just need to plan ahead as unfurnished stuff can prove to be quite cost-effective and best for your budget.
Rent the used furniture to other parents: You can consider the option of renting the expensive as well as used nursery furniture between the children in your friend circle or relatives. This could help you in saving money that you have spent while buying a furniture. Besides that, this could also prove to be a better deal to your friends or family members as they don't have to purchase a new one for their little-one.
Look at online sites for best deals and discount sales: You can find good discounted dealings on baby furniture. As a number of big furniture retail chains offers you with the discounted furniture for babies, it could prove to be the best option to keep an eye on the discounted offers. Besides that, you can look at the clearance sales for the retailers in order to grab the best buys.
Thus, these tips could be a real money savvy tips for buying baby furniture. Apart from the above-mentioned tips, it is a good option to go with inexpensive crib rather than a fancy or designer ones which could be a way more expensive.