Full Name: Michael Elliot Epps
Born November 18, 1970
Indianapolis, Indiana, U.S.
Film television stand-up
Nationality American
Years active 1989–present
Genres : comedy
Spouse: Mechelle McCain (2006–2017) Kyra Robinson (2019)
Children 4
Website www.mikeepps.com
Who is Mike Epps ?
Mike Epps is an African American born stand-up comedian, actor, film producer and rapper. Beginning his comedy career on Def Comedy Jam tour, Epps is best known for his stand-up comedy which is also his biggest money-maker.
His film credits include "Next Friday", "Resident Evil: Apocalypse" and their sequels. Here is more about Mike Epps.
Mike Epps Family, Early Career
Mike was born Michael Elliot Epps on November 18, 1970, in Indianapolis, Indiana. His parents, Mary Reed and Tommy Epps later moved to New York, settling in Roosevelt Island.
He started telling jokes as a kid and by his teenage years, he began performing stand-up comedy. In an effort to increase his prospects in stand up, Mike moved to Atlanta, Georgia and began performing at the Comedy Act Theater.
He went professional with his stand up career in 1995 after he moved to Brooklyn and landed a role on Russell Simmons' HBO comedy series Def Comedy Jam – the same platform responsible for bringing to limelight other African-American comedians like Martin Lawrence, Chris Rock, Steve Harveyand Jamie Foxx. Epps then starred on two Def Comedy Jam broadcasts, gaining much fame.
After Def Comedy Jam ended in 1997, Epps was selected by Vin Diesel to star in his 1997 drama film, "Strays" which was his directorial debut. Diesel who wrote the script for the movie also portrayed the lead. Epps then had minor roles in two TV shows – HBO's "The Sopranos" and "Pimps Up, Ho's Down".
How Much Is Mike Epps Worth
While Epps struggled to land regular movie roles, he remained active in stand up. During one of his stand-up sets, his performance caught the attention of Ice Cube who at the time was searching for a replacement for Chris Tucker for his film "Next Friday", a sequel to the original movie entitled "Friday".
Epps successfully auditioned for the role of Day-Day Jones which became his breakthrough role. "Next Friday" grossed almost $60 million against a budget of $11 million making it a box office hit! Epps went on to reprise his role in the next sequel "Friday After Next" (2002). His relationship with Ice Cube led to another successful collaboration "All About the Benjamins" (2002).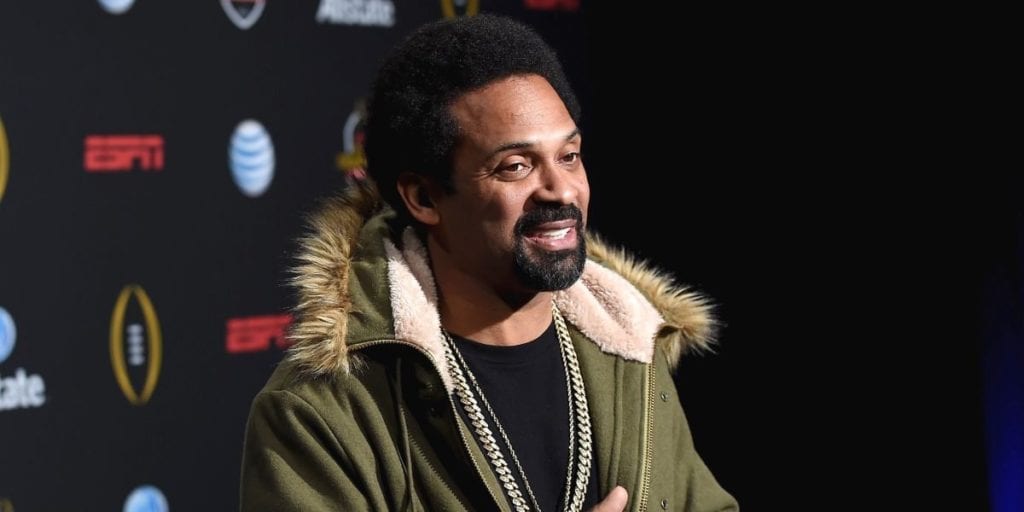 After his breakthrough gig, Epps got another major hit with comedy film "The Hangover" (2009) which grossed $467.5 million against $35 million. The success led to two sequels.
His first voice role came in the Eddie Murphy comedy "Dr Dolittle 2" which made $176.1 million from $70 million. Later in 2008, he replaced Martin Lawrence to voice the role of Boog in "Open Season 2".
Epps' longest running TV role is in the LeBron James-produced comedy series "Survivor's Remorse" which premiered in 2014. He remains active on the big screen, his "Meet the Blacks" (2016) made $9.1 million from $900,00.
Epps has also achieved mild success as a rap artist. He has collaborated with more established rap acts like the G-Unit rap group, Busta Rhymes and French Montana. He released a few singles in 2008 which was followed by the release of his debut comedy album entitled "Funny Bidness: Da Album" in 2009.
The album featured on Billboard Top R&B/Hip-Hop Albums and peaked at #9 on the Billboard Top Comedy Albums. It included tracks that featured Snoop Dogg, Akon, Bow Wow and Young Joc. Additionally, Epps has appeared in music videos of artists like Whitney Houston, T.I.,  Alicia Keys, Tyga, Kendrick Lamar and more.
Mike's comic abilities earned him a role as host of BET Hip Hop Awards in 2009, a role he reprised till 2014.
In 2012, when the Super Bowl XLVI was held in Epps' native Indianapolis for the very first time, he was selected to serve as the "Super Bowl ambassador". His roles included promoting the Super Bowl village via commercials and making special appearances at the village during the Super Bowl weekend. That Super Bowl saw The New York Giants emerge victorious against the New England Patriots. To sum up, Mike Epps total fortune is around $6 million and most of it comes from films and stand-up comedy.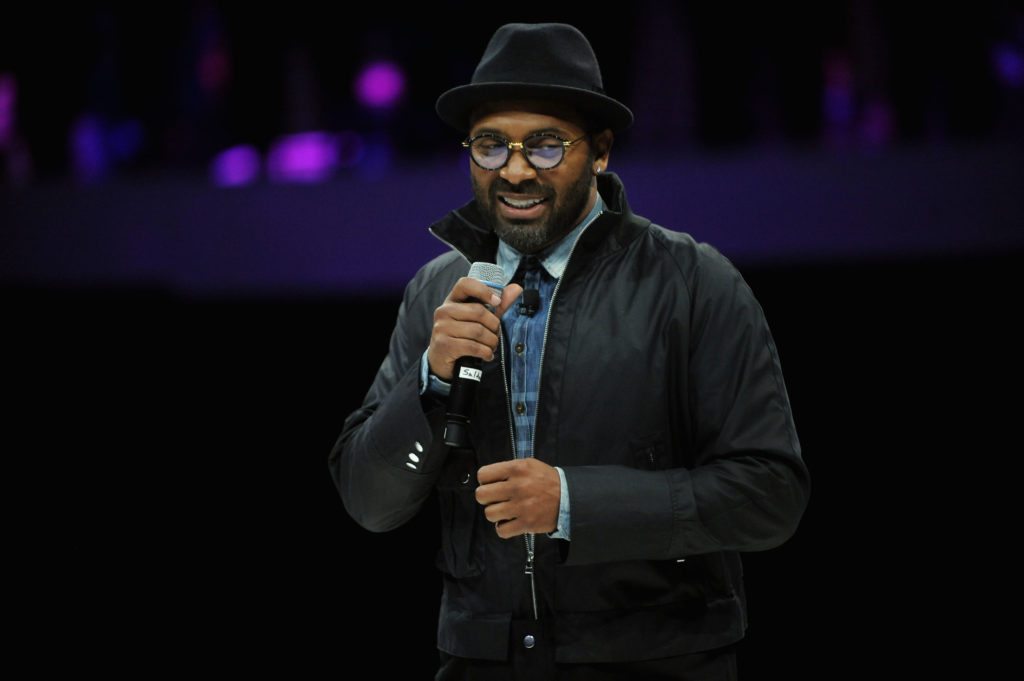 Mike Epps Wife, Divorce
In 2006, Mike Epps married Mechelle McCain whom he met on the scene of "The Fighting Temptations". After 10 years of marriage, Mike filed for divorce in January 2016 citing irreconcilable differences. The couple share two children, while Epps has additional children from a previous relationship. Mechelle requested $109,036 per month for child and spousal support, claiming that Mike earns $3.5 million a year.
The actress said Mike never let her get a job when they were married and she's now unable to land one because she's in her later 30's, TMZ reported. The divorce was concluded in 2017 but not without a cost on Mike's part. The comedian will pay Mechelle spousal support of $25,000 every month for the next six and a half year if she doesn't remarry within the time specified.
The star will also pay his ex-wife $15,000 every month in child support for their two children and their private school tuition. She also got four cars and more in the divorce settlement.
Mike is now a single man and is rumoured to be dating Kyra Robinson, a TV producer who is also not new to the entertainment circle.
Baby Mama, Kids, Daughter
All families have their own share of imperfections, arguments, disagreements, and so is Mike's family. As a bachelor, Mike Epps fathered two girls Bria and Makayla from his past relationships.
He later got married to his ex-wife Michelle and they both share two daughters Maddie and Mariah bringing his children to a total of four girls.
Mike loves his daughters so much although he seems to be having an on and off relationship with his older daughters. Sometime in 2013, the hilarious performer called out his daughter Bria and her mother Yolanda Sharp in one of his shows. He said they looked like James Brown.
Furthering, he said his older daughters were jealous of his younger kids not just for their good looks but also for their nice-looking hair. This was after his daughter Bria revealed that Mike was threatening her in a phone for letting the world know he was her father.
A lot of people called him out for his statement but for Mike, it's only natural for parents to fall into a disagreement with their children. As the good father he is, he announced that he really loves his children dearly. Since then, the star has patched things up with his daughters and they all seem to be a happy family now. There is no doubt that forgiveness is an act of love.
see also :
[spacer height="30px"]
Fact Check
[spacer height="30px"]
We strive for accuracy and fairness. If you see something that doesn't look right, contact us!
Thanks for reading and remember to share this post on social media & stand a chance to win $10,000