If you own a small business, you have probably read and heard of different ways of building your brand. Competition is a mainstay of any business. Therefore, business owners should be on their toes when building awareness for their brand.
For you to get ahead, you need to keep up with the latest marketing strategies. There are marketing gimmicks that never get old. One of the oldest is handing out branded items. Every year, large companies allocate funds to have customized products made. They are then are handed out to people as giveaways. These items can vary from bags to t-shirts and even caps.  With so many choices to go around, creating customized drinkware is one of the best ways to market your brand.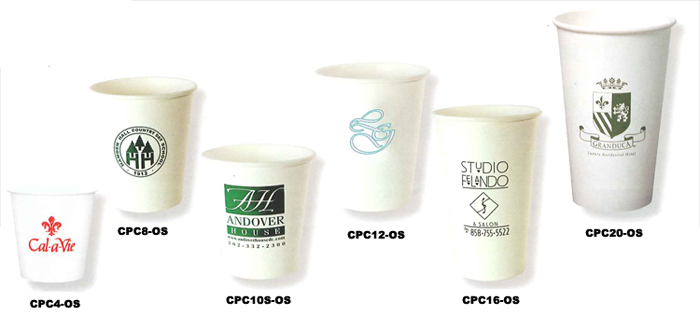 Promotional drinking ware can range from coffee mugs to water glasses and even water bottles. Each time someone uses drinkware with your business logo on it, they do a form of free marketing for your company. It is really that easy.
Here are the advantages of using promotional items to reach your target market.
How You Benefit From Giving Away Branded Drinkware
Get Maximum Exposure
Each day, millions of people around the world use mugs to have coffee, glasses to drink water and drink bottles to carry beverages on the go. When you use this kind of drinkware to market your brand, you get to reach your market from different angles. People on the go can carry your branded beverage bottles while people in offices can use your branded mugs and water glasses each day. Anyone who spots these drinkware items will develop an interest on what it is all about and, as a result, you may gain one or more clients.
They Are Versatile and Durable
Drinkware items are the type of merchandise a user is likely to hang on to for a long time. All you need to do is make sure you make the items from good quality material, and you can be sure that your ads will be running for a long time to come. Also, printing your logo on a drinkware will not fade when done right. Each time the item is used,  people interact with your brand. There are very few other items that can last as long as custom items can.
Expands Your Networks
Instead of simply including your logo and motto on the promo drinkware, you can go a step further and include your contact details on the promo-ware. This is a great way to expand your business networks. You can hand out these items in outdoor events or to clients each time they purchase from your business. This is an ideal way of ensuring you expose your brand to many people from different walks of life. With your contacts on your items, anyone who needs your services will simply give you a call.
Affordability
For most people, the idea of buying a lot of product to brand and give out seems like an expensive task, but this can't be any further from the truth. Marketing using branded items can be one of the most cost-effective forms of marketing. While it will cost you to buy and print the promo items, it is a worthy investment that guarantees to increase the visibility of your brand. Some companies have recorded great improvements in sales and client portfolios after using customized drinkware to market their brands. Compared to other forms of advertising like TV or newspapers, promotional product branding offers more exposure and a higher chance to profit from your investment.
Point to Note
When it comes to using branded products for marketing your business, you need to choose the best design for your drinkware. After all, the final design will be representing your brand. You do not want to come off as cheap. Invest in tastefully designed high-quality items.
You can find the best branded drinkware at DrinkBranders. Visit them online today.