Commercial lawn mowers are very important to people like landscapers as it helps a lot in commercial property management. These instruments require throughout maintenance and care. Property managers cannot risk hardships with these equipments as they need these for daily usages. A commercial mower may be used for long hours like seven to eight hours per day and that to on daily basis.
Commercial lawn movers are basically designed with rough steel frames and their working based on the hydraulic system. When you purchase the lawn mower, you need to check some features like adjustable and comfortable seat, heavy duty gauge blade, pedal assistance operation and the stainless steel body of the movers.
During winter commercial lawn mowers are packed and stored as they are not used much during this period. But in spring season these are put to use after a long gap and are subjected to immediate heavy work.
That is why your mowers need some crucial care during this period. There should be enough caution taken before you start using them on a regular basis.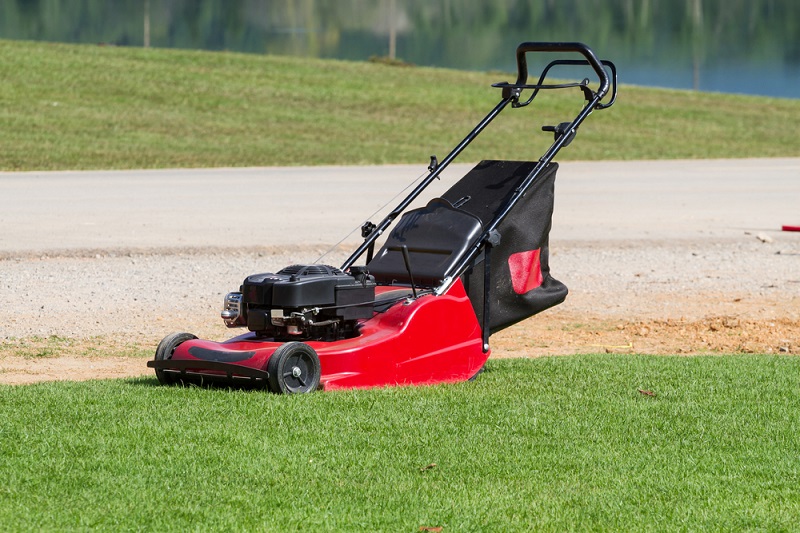 Few useful tips on lawn mower maintenance:
Ensure thorough cleaning: during springtime, the mowers require regular cleaning and washing. It is advisable to begin the cleaning with the base. No matter if it was cleaned thoroughly before it was packaged and stored for winter, still you must ensure that all the parts of your commercial lawn mowers are perfectly cleaned and rechecked. If you opt for some stainless steel commercial lawn mowers then they will provide you the best longevity period. These lawn movers are totally rust resistant and corrosion free. Although, you need to clean the separate parts of the lawn mowers and you have to clean the debris, dust particles and rust from the blade and motor of these mowers.
Clean and maintain the blades: To ensure speedy even lawn mowing the blades of the commercial lawn mowers must be maintained at proper shape. Their edginess must stay intact. Make sure you check them, clean them thoroughly, and if needed sharpen them if they appear to be dull. The blades come in contact with a lot of debris, hard rocks and other substances and may lose their sharpness easily. In case of such situations, replace the blades.
Maintain the slickness: Grease or wax can be applied on the deck of the mower as these materials help prevent growth of grass and weeds. This process ensures that cleaning becomes easier in future.
Oil the machine and replace the filters: The commercial lawn mowers need to be lubricated continuously for delivering optimal performance. Each part of the mower seeks good quality lubricant to keep functioning smoothly. In order to achieve perfect condition before you start using them in spring drain the old lubricants and in addition to that oil filters must be replaced. After the mower is cleaned, it should be filled with heavy duty and clean lubricants.
Clean the air filters: Allow your mower to breath. It requires clean air to function properly. Hence, change the filters or clean them at least. Filters like paper filters need cleaning, they do not require replacement always but if the machine uses foam filters, they need replacement indeed.
The hydraulic parts of your mowers are very sensitive. If fluid degenerates, it can lead to locked hydraulics and in such cases, the commercial lawn mowers will not go forward even an inch. Make sure you service your hydraulics and use good quality fluids. Also timely inspection of the fluids is important to ensure good health of the hydraulic system.