In case, your laptop gets stolen, you will be very much concerned about all the data stored in it. In addition, passwords to law office network located in remote areas, email accounts, and information about your web services are recorded in a word document. Hackers can tinker with your laptop hard drive and avail the sensitive information in no time.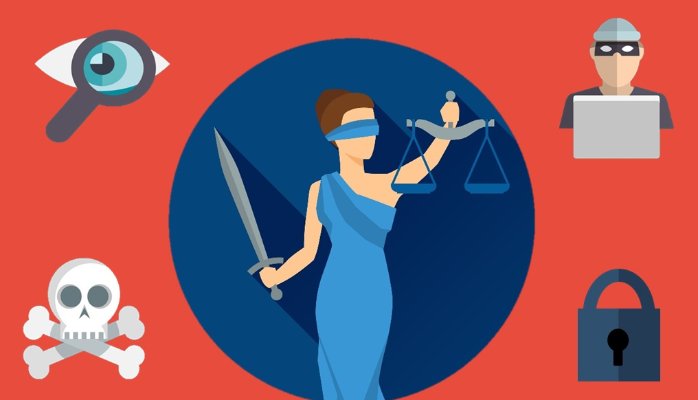 There is a need to act rapidly and change all the passwords. Moreover, office networks need to be checked and secured instantly. An embarrassing step of informing your customers related to their confidential information getting compromised has to be taken.
How to avoid such awkward situation?
New advocates are very much involved in administration, doing legal works and seeking clients. They do not have time to pay attention to their computer security. In addition, they do not possess the advanced knowledge about computer security and cannot follow precautions considered necessary to protect their computer from current threats.
You can find IT support for law firms and obtain practical advice to take concrete steps for protecting your legal practice, identity, and valuable work product. These safety measures can save you from a lot of pain and awkward situations.
How to increase law firms cyber-security?
Change e-mail password
Hackers find it difficult to break strong passwords. If they hack your email account, then they use it to spend spam emails with virus to all your contacts. This scenario is risky and embarrassing for you in front of family, friends, and customers.
A password that is shorter than ten twelve characters is considered weak, today. Hackers with potent graphic processors can decode the old standard of 8-character passwords. Therefore, create memorable phrase that is made-up and insert numbers and punctuation. After making changes preserve in more than one safe place, even off-site.
Protect your mobile and laptops.
It is reported that 1.8 million laptops get stolen in a year. Most possible places from where computers get stolen are homes, cars, schools, and offices. Set inactivity time-outs and passwords on your mobile devices and laptops for protecting yourself. Valuable files must be securely stored on the clouds and not on your devices. Make sure the cloud service encrypts your stored files.
Full disc encryption
Apply full disc encryption for great laptop protection. This technicality encrypts all the contents saved on your computer hard drive, which requires login password. Remember to run back-up regularly for encrypted drives, or else you can lose your files, if you misplace or forget your password.
Anti-theft for mobile devices
Anti-theft features designed for mobile phones and tablets allow you to locate and lock your device as well as erase data from remote areas.
Backup your devices
With a good backup, you are safe. In conditions like disk crash, computer theft, etc, a virus or hacking software that encrypts your data, can be employed to destroy the information from stolen device.
Public Wi-Fi spots are dangerous
Public Wi-Fi spots are convenient and easy to use. Anyone can capture your password, unless you are using VPN app. Virtual Private Network encrypts all communications you transmit across the web.