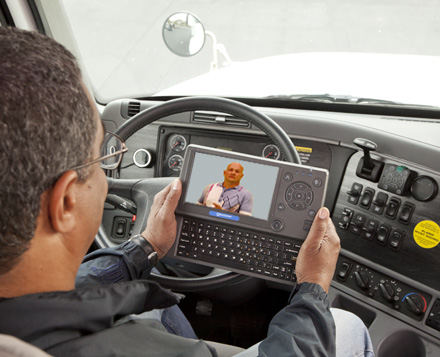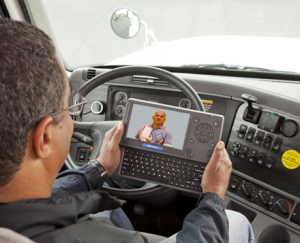 If cloud computing is a new technology to you, perhaps you should lift the rock you've been living under and scuttle back under there until Dec. 23, 2012, when your ignorance won't matter anymore. Simply put, businesses have moved on from the old way of doing things through traditional IT infrastructures and are rapidly adopting cloud-based services to bolster the efficiency of complex business processes. But do they really make things more efficient? The short answer is a resounding yes. Not only do that, they also give companies a better handle on their business through simple application design.
A Match Made in Heaven: The Marriage of Cloud and Mobile
No new technology supports business-savvy cloud computing services like mobile devices. In fact, more businesses are building their own apps geared towards their own industry-specific needs. Why? According to a new Forrester study, 300 million U.S.-based workers will own smartphones by 2016, and 200 million of those workers will bring their own devices to work.
The smartphone industry has allowed businesses to adopt and customize their own mobile apps, reducing the amount of time and money spent on training and support for new technologies.
More About Cloud-based Business Apps
The big idea behind developing a business app in the cloud has to do with flexibility and control. Through an app, businesses can have greater control over business-critical processes. Rather than doing everything through complex IT systems, the power is transferred to the users. Not only that, but carrying out complex business processes doesn't solely depend on geography, meaning that users can use features and manage business data from virtually anywhere in the world. Hence: flexibility and control.
Benefits of Business-Specific Mobile Apps
Cloud-based business mobile apps are equal parts marketing and efficiency vehicles. For many businesses, mobile apps serve as a marketing product that promotes mobile engagement with the app's users. In other industries like transportation, mobile apps serve a more utilitarian function. They're built with specific business processes in mind to make them more efficient. For instance, borrowing from the transportation industry again, analytics data is extremely difficult to manage. Companies are now building mobile apps to deal with this problem head on. They are building user-friendly interfaces that make analytics management easier, and even a little fun for the user. Anything that makes a standard procedure more simple, tolerable and enjoyable is good for business.
Industries Embracing Cloud-based App Development
· Distribution – The distribution industry has jumped on the mobile app development bandwagon in a big way. The new application allows distribution companies managing large fleets to boost safety measures out on the road. The app relies heavily on the widely popular PeopleNet platform. In basic terms, the app gathers complex data from virtual logbooks, as well as hours-of-service data and many other types of business-critical processes.
· Transportation – Fleet management is complex, but analyzing and managing data from large fleets of drivers is even more so. For the uninitiated, Qualcomm is among the largest providers of mobile solutions for transportation companies all over the world. Their vehicle maintenance systems are used globally to reduce the overall cost of running a fleet. Through the introduction of the Driver Telematics app, fleet managers can take control further with easy access to complex data like invoice details, driver location, recently completed processes, and so on. More importantly, all of this can be managed through the Android-powered app and distributed among multiple Android devices in a seamless fashion.
Simple is better
Businesses are turning to cloud-based mobile app development for one reason: simplification. Many industries are coming to terms with the fact that the old way of doing things – managing data through a complex IT data infrastructure – isn't necessarily the simplest way of doing things. Again, easy-to-use apps provide a flexibility and control that goes unmatched by any other data management or sharing platform to date. Simplicity, flexibility and control – all these things go a long way to boost a company's bottom line.
The fact that cloud-computing technology has infiltrated virtually every industry is old news. Simply put, businesses have moved on from the old way of doing things through traditional IT infrastructures and are rapidly adopting cloud-based services to bolster the efficiency of complex business processes.