With such fluidity in education today, everyone is asking questions and debating the merits of various forms of learning. Parents are asking if public schools are good enough. They question whether private schools are a viable alternative—and about the social aspects of home schooling. In higher education, the questions become more economically focused. Is a four-year college affordable? How much does it cost to live on or off campus? Will an associate degree get me where I want to be? Is getting a degree online an option?
But the questions should go a little deeper. Perhaps we should be asking first, what is a better way to learn?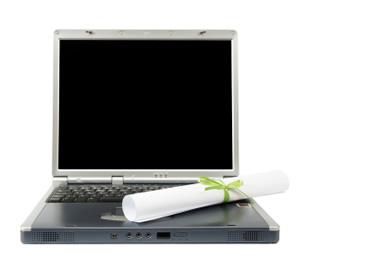 Research Shows Results
Research indicates that "learning by doing" is an extremely effective way to learn. Immersion and experiential learning have historically produced results. Think about your own education. You may have forgotten a lot of things you were taught, but odds are you can remember the field trips. You may also never forget the German teacher who didn't allow a word of English in her class.
Learning through experience heightens learning and information retention—not only is interactivity a positive force in learning, but it can help actually stamp that knowledge into our minds. And if learning through experiences is so important, than we should be grateful we have so many experiential learning facilities in the United States.
Interactive and Hands-on Experiences
One such experiential learning place is located about 25 minutes north of Indianapolis, Indiana. Conner Prairie calls itself an "interactive history park" with a Prairie Town and live re-enactments from Indiana's history. It was actually started by pharmaceutical mogul, Eli Lilly, who was a great believer in the value of education. It continues today as a valuable learning center in the Midwest.
The Dallas Cultural Center in Oklahoma is another hands-on learning experience. The Cultural Center brings Chickasaw history to life through exhibits, an indoor and outdoor theater, and a campus full of interactive learning about the Chickasaw people. Built by the Chickasaws themselves as a way to honor their people and promote the traditions of the Chickasaw, the center is a great place for all peoples to learn and experience the traditions of these Native Americans.
Perhaps one of the more famous interactive learning sites, although certainly more commercial, is Colonial Williamsburg. This historic Virginia area attraction features daily events, elaborate re-enactments, and is considered by some to be the Disneyland of historic attractions. An entire tourist industry has been built in this historically important area, centered around Colonial Williamsburg.
Today, virtually every American city has some form of Center of Science and Industry like Columbus, Ohio's COSI. There are museums, zoos, planetariums, ecology adventures and more, all aimed at making retention easier through immersion and experiential learning.
Though the specifics of experiential learning are not without their critics, it's difficult to deny the anecdotal evidence of an adult who has learned Spanish on and off throughout her life, but never gained fluency until she moved to Argentina. It's no secret that experience is a powerful phenomenon and when used in a specifically educational context—immersive learning—the benefits are more tangible and longer lasting. Two decades ago, Jeffrey Cantor wrote the following about experiential learning:
"The literature reveals some not-so-obvious outcomes of experiential learning as well (Cantor 1990). Through development of cooperative education programs, colleges and their faculty and students are brought closer to their communities. Through these newly formed linkages proactive economic development outcomes emerge. These include better educated and trained students as potential employees, technology transfer from faculty to entrepreneurs via business development consultation, and the like."  (Cantor 1990).
In terms of learning retention, it's clear that immersion is almost always more effective than classroom learning. Hands-on experience cultivates a galaxy of senses that one can then associate with your learning: the way it smelled when you learned what paella was, the way the cherry blossoms twirled into the grass for hanami. Experiential learning is the nexus where memory becomes knowledge.
What about Online Learning?
One of the concerns regarding getting a degree online is the perceived lack of socialization and interactivity. The fact is that online study is immersive, in that when a student is online, they are focused only on the subject at hand. Online tests, quizzes, discussions and tutoring also provide interaction.
Perhaps what many are missing with all of the interactive learning facilities already available to us is that an online student can craft their own "field trips" to enhance their learning experience. A quick search on the Internet is likely to provide a multitude of interactive learning opportunities within reach of the student.
By taking advantage of degree specific trips, online students can increase their learning, better embed the knowledge they get, and create a beneficial and affordable online college experience.