Whether you read in a high school or in a college or in a university, essays are your best companion. Essays are something that if not written properly can not only bring bad grades but also bad reputation. So, it is important for good marks and also for good impression. Now, always students do some general mistakes that lead them to have low grades as well as the teachers get a bad impression about the student. But only if you are careful enough, you can learn more and from this you can get more. The following are some simple tips that can lead you to write essay in an improved and help you to get a better grade.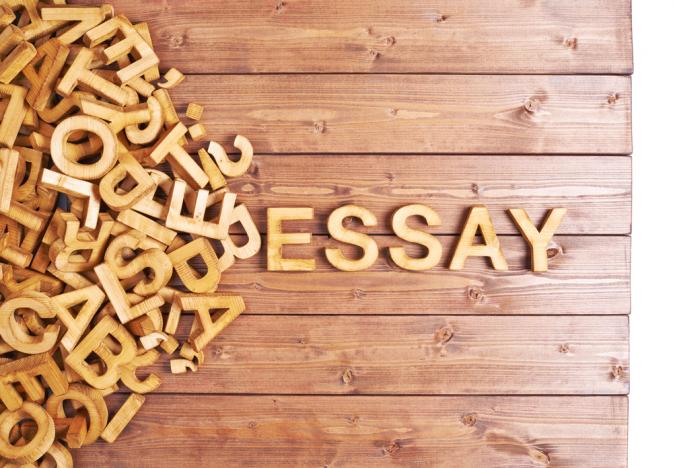 Essay Reading:
The best way to write a perfect essay is to read other students' or classmates' essays. Reading good essays can give you an idea about what should be written in your essay. A good essay not only gives you an idea but also improves your writing skill. So, the more you read, the more you learn. You can go to the library to look into previous year's students' writing or you can easily search into Google and read a couple of essays. After reading, you can discuss the topic with your classmate, friends and if necessary, with your teachers. Discussions are always helpful to sort out whether you have missed anything important as well as to get new ideas.
Development of a Rich Vocabulary and Implementation:
A rich vocabulary improves the standard of your writing. First of all, if your vocabulary is weak, try to look for the synonyms in the dictionary to replace usual words with some interesting words that cam actually fulfill your purpose more accurately. So, building up your vocabulary can definitely give you better results unless if you don't learn how to use it. Yes, besides learning new words, it is also important to learn how to use it in your writing and in your speaking. The easiest to memorize new words is to use those in your daily life.
Let's Make an Argument:
An essay gets better if you can write it in an argumentative style. If your start your essay with a positive or negative opinion then the readers might not find interest to go through your whole essay. But if you go through an argument and if you make the readers see both the positive and negative sides by themselves and then come to the conclusion according to your opinion, the essay will become a lot more interesting. So, try to write essay that develops an argument as it goes.
Elevator Pitch:
Elevator pitch is mostly used by the sales people. It is a technique which the sales people use to summarize concisely why you will want to buy their products. At first, doing this will be difficult. But once you can summarize what you want then you can lead the readers through point by point until you reach the conclusion. In this way the readers get more engaged with your writing. So utilizing elevator pitch can actually elevate the standard of your writing.
Add Other People's Concepts:
An essay must mention other people's thinking about the topic. If you only tell the reader about your ideas and opinions and deprive them of letting know about the opinion of the others, then the essay is not definitely good one. A good essay must contain the concepts and sayings of the others so that the readers could judge by themselves.
Punctuation Marks:
Do not forget about the punctuation marks. At a first glance, this may not seem to be important to you but believe me, it has huge potential. When you carefully use the punctuation marks, the readers thinking flow the same way like you want it to be. Many students only use full stop and comma to write essay but using other marks can make your writing more interesting and the readers would feel more attracted. So, do not take lightly the importance of punctuation marks. These marks actually define the way you want to talk to the readers. You can speak to the readers not even talking to them through proper use of punctuation marks.