Even though personal computing devices are transitioning towards tablets and Ultrabooks (which are basically ultra-slim and light laptops with a long battery life), desktop computers are still a big part of your lives. You simply can't get enough performance out of a tablet and laptop if your work requires you to do anything computationally intensive, like editing photos, videos, making 3D designs or simply crunching numbers for math.
A desktop computer allows you to get all the performance you need, and you also have a larger freedom of choice when it comes to components like the graphics adapter, audio card, number of hard drives, monitor and others. All-in-one PCs are the new kid on the block that combine all that freedom with a compact form factor which doesn't clutter your desk. If you need a powerful computer for work, gaming or personal tasks, you should definitely consider getting an AIO PC, and below I've listed some of the best models you can currently get:
Toshiba LX835. The LX835 is one of Toshiba's new lines of All-in-One computers, and it's certainly one of the most attractive models. The LX835 has a 23 inch display and pretty much all the features you'd expect from an AIO PC. The LX835 will start shipping this summer and will feature Intel's Ivy Bridge processors, up to 3 TB of hard drive space, up to 16 GB of RAM (or 32 GB if you upgrade yourself), a slew of ports and slots, as well as NVidia's GeForce 6-series graphics adapters.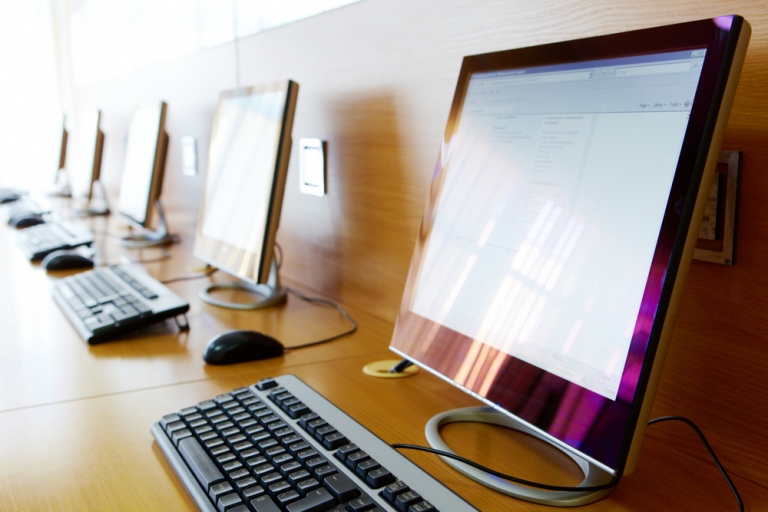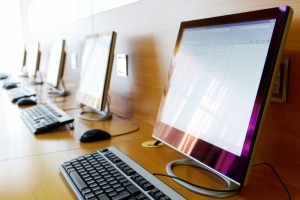 Sony L Series. Sony's All-in-One PCs were always known for their style, and the latest L series is no exception – these things would look amazing on any desk. The hardware specs are on a high level, as well: the L series has a 24 inch display (Sony even offers a 3D model) with Full HD resolution, Intel's Sandy Bridge processors (Ivy Bridge is also coming soon), up to 16 GB of RAM, up to 3 TB of storage space, HDMI in and out, USB 3.0, Wifi and Bluetooth and more.
Dell OptiPlex 790. Dell's OptiPlex line of AIO PCs is a bit different from the rest – the series comes with a separate tower and display, which are united into one PC by a special dock. This makes it possible for the computers to be cheaper and faster, with more options, and you can even upgrade to a better tower in the future. Overall, the OptiPlex 790 is one of the best computers if you want the most performance and don't really care about the looks. With Intel's quad core Sandy Bridge processors, up to 32 GB of RAM, 4 TB of storage space, Nvidia or ATi dedicated graphics cards and all the ports you 'll ever need, the 790 is a great choice for anyone.
HP TouchSmart 610 Series. If you want your All-in-One PC to have a touch-enabled display, the TouchSmart series from HP is the best way to go. The 610 series has a nice compact design, very practical touch screen with pressure sensitivity, and powerful internal hardware – Intel's quad core processors, up to 32 GB of RAM, SSD or HDD drives (up to 3 TB in the latter case), dedicated graphics card and more.
HP Z1 Workstation. The HP Z1 is a true workstation-class All-in-One PC. It's got all the components you'll need and a very unique design that lets you easily upgrade the computer yourself or use it as a computer, as well as a drawing tablet (or a Microsoft Surface-like PC). If the normal consumer level components are not up to spec, you can customize the Z1 with Intel's Xeon processors, NVidia's ISV certified Quadro graphics adapters, up to 32 GB of RAM and a couple of SSD or HDD drives. You'll have to pay a lot for those components, though.
Be sure to check out the All-In-One computers listed above if you're in the market for a new PC and need all the power you can get while still having a compact and stylish device on your desk. There are plenty of other models available on the market, but the above models are among the best when it comes to the performance/features and performance/price ratios.