You don't have to spend a lot of money to make your home more attractive or useful. If you are looking for ways to improve your house, consider whether these four ideas could work for you.
Plant a Garden
Planting a garden costs very little money as long as you are willing to spend some time sweating in your yard. Some of the things that you may have to buy include:
l Dirt
l Fertilizer
l Compost
l Seeds
l Transplants (immature plants)
If you want to get fancy, you can also build some raised beds or add a fence. In most cases, though, they aren't necessary. They can, however, look quite nice.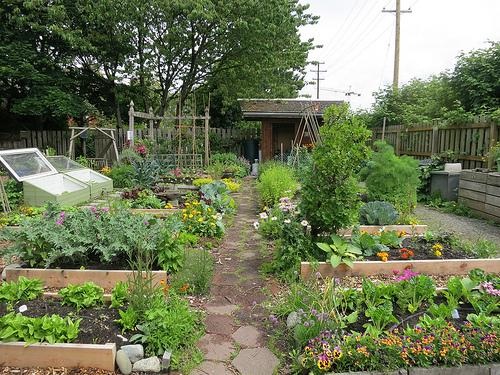 Install Ductless Air Conditioners
A lot of people have additions that don't get adequate heating and cooling. Previous owners may not have connected the rooms to the house's central air system. It's also possible that they tried to connect the new room, but they just didn't do a very good job installing the ductwork.
If you have a room that gets uncomfortably warm, then consider adding a ductless air conditioner. Luxury Air has plenty of ductless air conditioners and heaters that can fit into practically any room.
Having a ductless air conditioner installed is often cheaper than connecting a newer room to an older central air system. Talk to a professional to help you decide whether it is a smart option for your home.
Add Storage
If you are selling your house, potential buyers will want to know how much storage space you have. Even if you don't plan to put your home on the market anytime soon,  adding storage can make it a more comfortable place to live.
There are dozens of ways that you can add storage space without spending much money. Some examples include:
l Buying furniture with built-in drawers and shelves
l Adding hooks to hang coats, keys, and shopping bags
l Building shelves in rooms that rarely get used
As a side benefit, adding storage to your house will make it easier for you to keep things clean and uncluttered. When you have more places to store things, you are less tempted to throw items into junk drawers or leave them sitting on random tables.
Repaint Your Rooms
It's amazing how a fresh coat of paint can bring out the hidden potential in a room. Over time, painted walls can accumulate pollutants and dirt that make them look dingy. It doesn't take long before you start to see that ugly room as a lost cause. Perhaps it has become so unattractive that you don't even want to put any money into it.
A couple of coats of paint can quickly change that opinion. Once the paint dries, you can see that old room in a whole new light. Suddenly, it seems like the kind of space that you want to look good for your family and visitors.
Everyone deserves a comfortable, attractive place to live. By following these four ideas, you can significantly improve your home without spending much money.